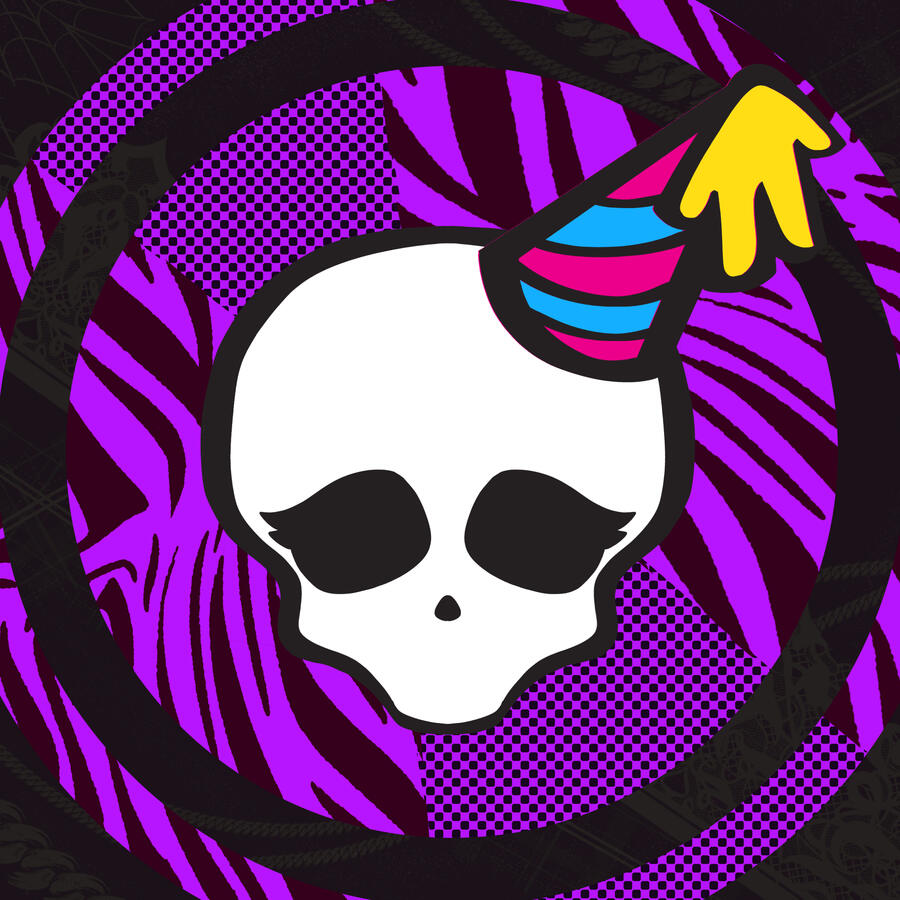 The Party Never Dies
About
The Party Never Dies is a for profit Monster High themed yearbook celebrating the long lasting impact of the franchise. This project is a love letter from fans in anticipation of the new reboot and will feature moments of the ghouls through school. We hope to celebrate not just the main ghouls but all of the other amazing characters in the franchise.A complete information document will be provided as the interest check concludes.Please consider supporting us!
Schedule
Starred events are subject to change.
| Event | Date |
| --- | --- |
| Interest Check | Oct 1 - Oct 31 |
| Contributor Application | Nov 6 - Dec 3 |
| Contributor Results* | Dec 10 |
| Acceptance Deadline | Dec 17 |
| First Check-In | Jan 21 |
| Second Check-in | Feb 11 |
| Final Submissions | Mar 11 |
FAQ
What is a zine?
A zine, short for magazine, is an independently produced booklet or project. Fanzines are zines centered around a certain fandom or franchise and tend to be unofficial productions made by fans for fans.What is this zine's theme?
This zine centers around Monster High characters during their last year of school.What is this zine's specs?
This zine will be a for profit release. We'll be deciding on if the project is digital or physical during interest check.Will there be a physical release?
If there's enough interest on the interest checkHow many contributors are you accepting?
We're aiming to feature 20 page artists, 5 writers, and 5 merch artists. These numbers can/will change over the course of the interest checkHow will contributors be compensated?
All contributors will be given a copy of the zine package prior to release as a thank you for their contributions.Can I apply for more than one role?
Yes but you will only be accepted for one.Is there a limit to characters?
Yes, to avoid having the zine be filled with one character we will be putting a limit on how many times a character appears. Our mod team is currently discussing what the most efficient method for this is.How are pitches selected?
Guest contributors will be given the first pick of pitches and characters. From there, the mod team will select pitches based on what we need to round out the zine. Our goal is to avoid having too much of one particular idea or character.Can I pair up with a writer? Do I still need to present a pitch?
Yes! Artists who specify that they would like to be paired up with a writer for spot art will be sent pitches by writers in our Discord server. In the event a spot artist doesn't like any of the pitches they can draw one of the pitches provided from their app.Can I apply as a team/collaboration?
Yes, so long as all members qualify as stated in our information document.Who is allowed to apply?
All applicants should be 18+ at the time of application and have a Discord account.Are you looking for intern mods?
At this time, no.Will everyone who applies get an email regardless of their results?
Yes, result emails will be sent to everyone who applies though we cannot promise to include critic.Have a question you don't see? Feel free to submit questions.